If you've ever dreamt of having your own swimming pool, you're not alone. Many homeowners view a pool as a source of relaxation, fitness, and endless family fun. However, turning that dream into reality requires careful planning and selecting the right pool builder to bring your vision to life. With a wide range of options and considerations, hiring a pool builder can be a daunting task. In this comprehensive guide, we'll walk you through the process of hiring a pool builder and help you make an informed decision.
Part 1: Planning Your Pool Project
1.1. Define Your Pool Needs and Preferences
Before you begin your search for a pool builder, it's essential to define your project's specifics. Consider the following:
Pool Type: Decide on the type of pool that suits your needs, whether it's an inground, above-ground, infinity, natural, or swim spa.
Size and Shape: Determine the size and shape of your pool. Consider your available space and intended use.
Budget: Establish a realistic budget for your pool project, including construction costs, maintenance, and ongoing operational expenses.
Design Elements: Think about the pool design you want, such as water features, lighting, decking, and landscaping.
Timeline: Set a timeline for the project. Understand that construction can take several weeks or months, depending on the complexity.
1.2. Research Local Building Codes and Regulations
Familiarize yourself with local building codes and regulations related to pool construction. These regulations often cover safety requirements, setback distances, fencing, and permits. Understanding these rules is crucial for ensuring a smooth and legal pool installation.
1.3. Gather Recommendations and References
Seek recommendations from friends, family, neighbors, and colleagues who have experience with pool builders. Personal references can provide valuable insights into the quality of work, customer service, and overall satisfaction with the builder. Additionally, ask prospective builders for a list of references and take the time to contact past customers to inquire about their experiences.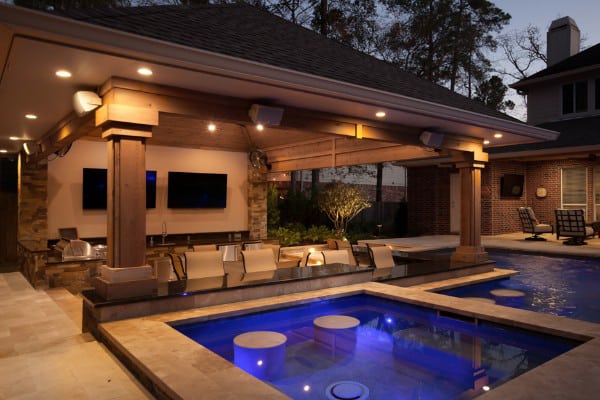 Part 2: Selecting Potential Pool Builders
2.1. Start Your Search
To begin your search for potential pool builders, use a variety of resources, including:
Online Searches: Use search engines and review websites to find pool builders in your area.
Local Directories: Check local business directories or contact your local chamber of commerce for recommendations.
Trade Organizations: Consult industry associations like the Association of Pool and Spa Professionals (APSP) for a list of certified pool builders in your region.
Home Shows: Attend local home and garden shows, where you can meet pool builders in person and see their work.
2.2. Check Credentials and Certification
Verify the credentials of the pool builders you're considering. Look for the following:
License: Ensure that the pool builder holds the necessary licenses to operate in your state or locality.
Insurance: Confirm that the builder has liability insurance to cover any accidents or damage during construction.
Certification: Many pool builders hold certifications from industry organizations like APSP, which can indicate a commitment to professionalism and quality work.
2.3. Evaluate Experience and Portfolio
Assess the experience and portfolio of each pool builder. Take note of the following:
Years in Business: A long-established builder may have a proven track record.
Past Projects: Review the builder's portfolio to see examples of their work. Pay attention to the style, quality, and diversity of their projects.
Expertise: Look for builders with expertise in the type of pool you want. Different types of pools may require specialized knowledge.
2.4. Visit Showrooms or Job Sites
Whenever possible, visit showrooms or job sites where the builder is currently working. Seeing their work in person can provide a clearer picture of their craftsmanship and attention to detail.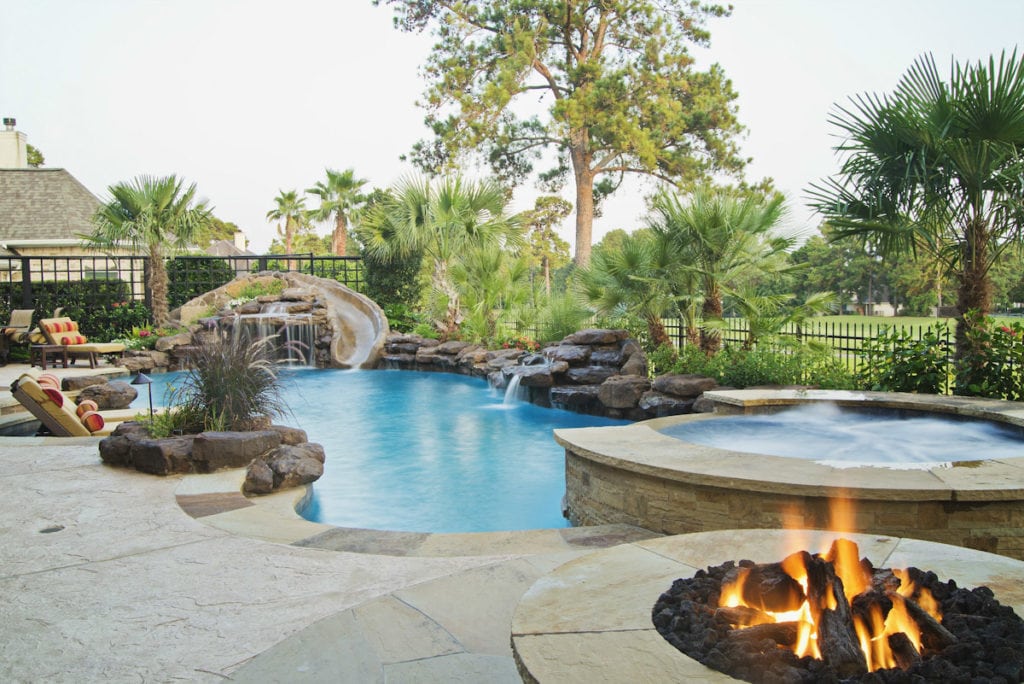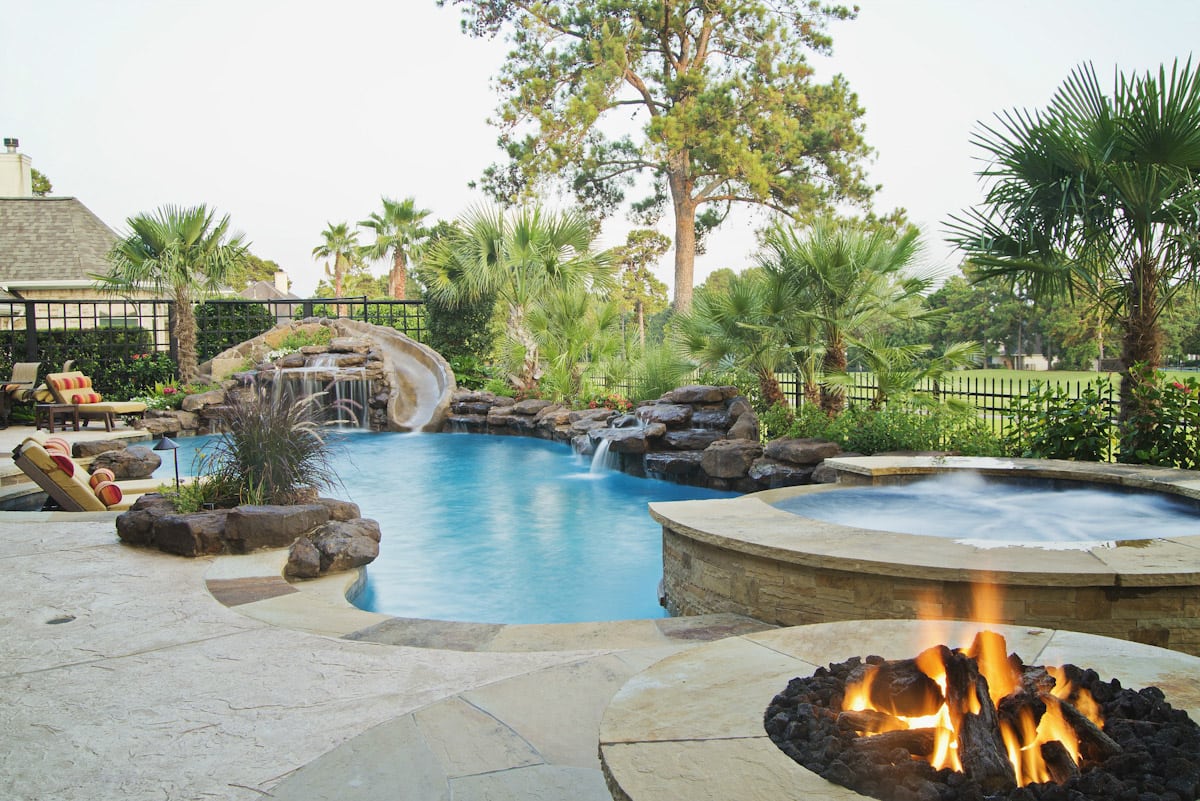 Part 3: Meeting and Interviewing Pool Builders
3.1. Schedule Consultations
Once you've narrowed down your list, schedule consultations with the pool builders. These meetings are an opportunity to discuss your project in detail and get a sense of the builder's approach and communication style.
3.2. Ask the Right Questions
During the consultations, ask pertinent questions to gauge the builder's suitability for your project. Some questions to consider include:
Can you provide a detailed estimate and timeline for the project?
What is your approach to design and customization?
How will you handle necessary permits and regulatory compliance?
What kind of materials and equipment do you use, and why?
Do you offer a warranty for your work?
Can you provide references or testimonials from past clients?
3.3. Evaluate Communication and Compatibility
Assess how well you communicate with the builder. The pool builder should be open to your questions and concerns and provide clear, detailed answers. Compatibility in terms of communication and working style is essential for a successful partnership.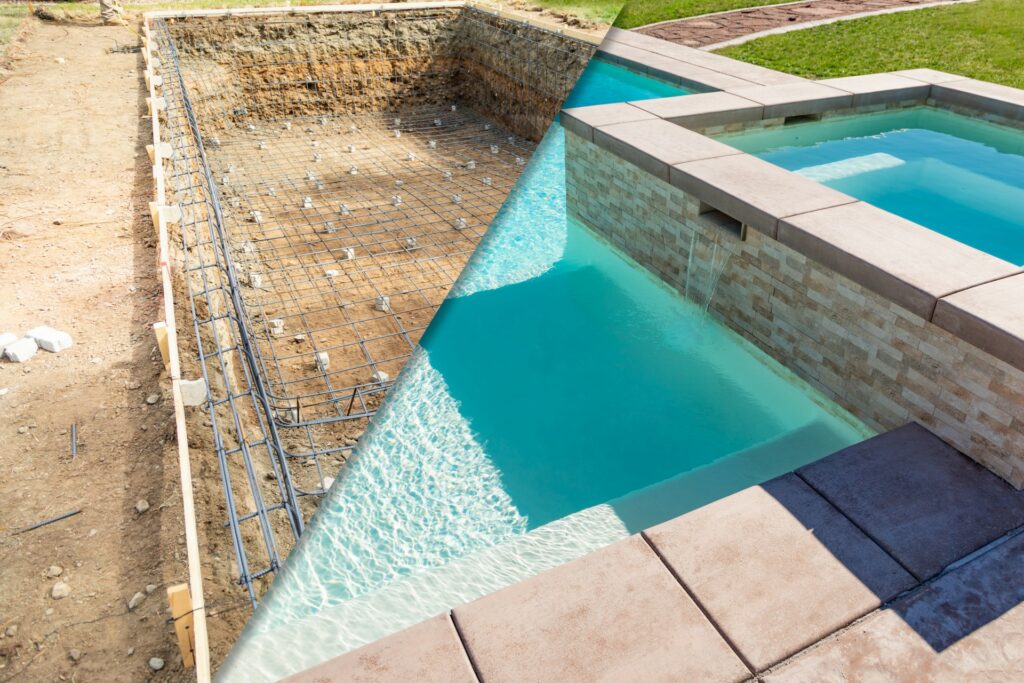 Part 4: Reviewing Proposals and Estimates
4.1. Get Detailed Proposals
Request detailed proposals from each pool builder you've met with. The proposal should include the following:
Project Scope: A thorough description of the work to be done, including design, construction, and any additional features.
Materials and Equipment: Specifications of the materials, equipment, and technology to be used.
Cost Breakdown: A detailed breakdown of costs, including labor, materials, permits, and any additional expenses.
Project Timeline: A timeline outlining key milestones and the estimated duration of the project.
4.2. Compare Proposals
Compare the proposals from different pool builders. Pay attention to the level of detail, the quality of materials and equipment, and the overall cost. It's essential to understand what each builder is offering and what you're getting for your investment.
4.3. Be Wary of Low Bids
While cost is a significant factor, be cautious of exceptionally low bids. A bid that seems too good to be true may indicate the use of subpar materials or a lack of experience, which can lead to issues down the line.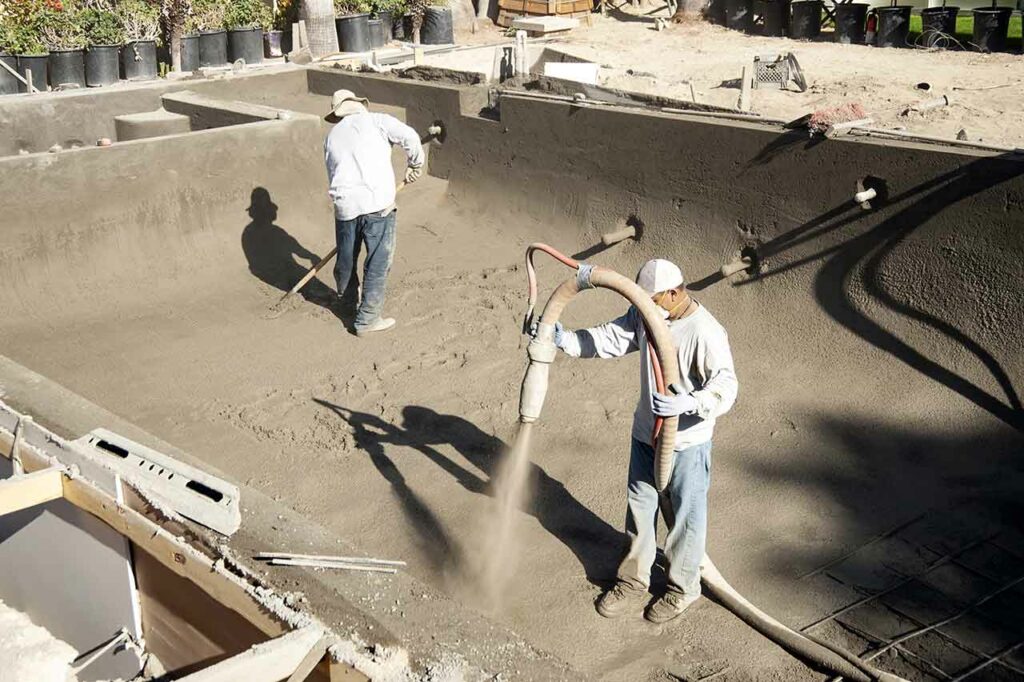 Part 5: Making Your Decision
5.1. Review References and Past Work
Contact the references provided by the pool builders and ask about their experiences, the quality of work, and any issues they encountered during or after the project. If possible, visit completed pool projects in the builder's portfolio to see the quality of their work firsthand.
5.2. Check for Complaints or Legal Issues
Search for any complaints or legal issues involving the pool builders. Local consumer protection agencies, the Better Business Bureau, and online review websites can be valuable resources for this.
5.3. Review Contracts Carefully
Once you've made your choice, review the contract thoroughly. The contract should outline all project details, payment schedules, warranties, and any conditions or contingencies. If you have any questions or concerns about the contract, seek legal advice.
5.4. Verify Insurance Coverage
Ensure that the pool builder has adequate liability insurance. Request proof of insurance and verify the coverage limits to protect yourself from any unexpected issues or accidents.
5.5. Consider Payment Terms
Discuss the payment terms with the chosen pool builder. A typical payment schedule includes an initial deposit, progress payments tied to project milestones, and a final payment upon completion of the project.
Schedule an Estimate